Select Category
Cadro Shelving System
Drawer Organisation
Drawer Runners
Drawer Systems
Folding Door Systems
Hinge Systems
Magic Lighting
ProDecor Handles
Sliding Door Systems
Cadro Frame System
Cadro Frame System
Looking to create unique furniture that stands out from the rest? Look no further than Cadro – the aluminium frame system that offers endless creative possibilities for furniture design. With a range of aluminium profiles and connecting nodes, the Cadro frame system is designed to accommodate 16 mm shelves made of materials like wood or 6 mm glass shelves.
OrgaStore 270
OrgaStore 270
Step into the realm of premium organisation with the OrgaStore 270 Drawer Organisation system! Crafted from high-quality wood, this system is primed to revolutionise the way you manage storage in your drawers. Take advantage of its ability to mix and match individual units, enabling it to adapt to cabinet body widths of varying sizes.
Banio Orga Set
Banio Orga Set
The Banio Orga Set is an interior organisation system designed for drawers in bathroom furniture. It offers a practical and convenient solution for organising toiletries and other bathroom essentials. The set includes a variety of compartments and dividers, made of durable plastic material, that can be easily combined and configured to fit different drawer sizes and shapes.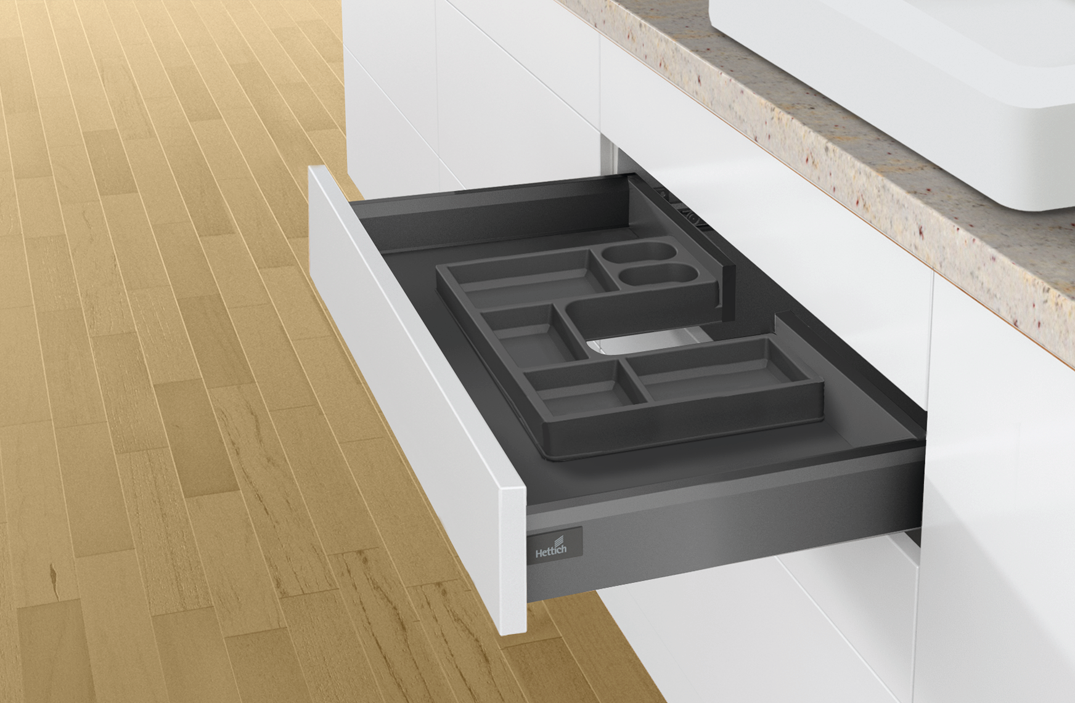 OrgaTray 510
OrgaTray 510
Imagine having an impeccably organised kitchen with everything at your fingertips. That's the magic of the OrgaTray 510 Drawer Organisation! This premium plastic drawer insert, tailored for cabinet body widths of 550 mm and nominal lengths of 350 mm, is a champion at keeping your kitchen and household items in perfect order.
Actro 5D
Actro 5D
Experience the Power of Precision with Actro 5D Drawer Runner Meet Hettich's Indulgent Actro 5D drawer runner – the pinnacle of quality, stability, and precision for your project design. Featuring a 5-way adjustment capability, Actro 5D is the epitome of precision. It's perfect for creating ultra-narrow reveals, making it an exceptional choice for distinctive furniture designs that demand meticulous attention to detail.
Quadro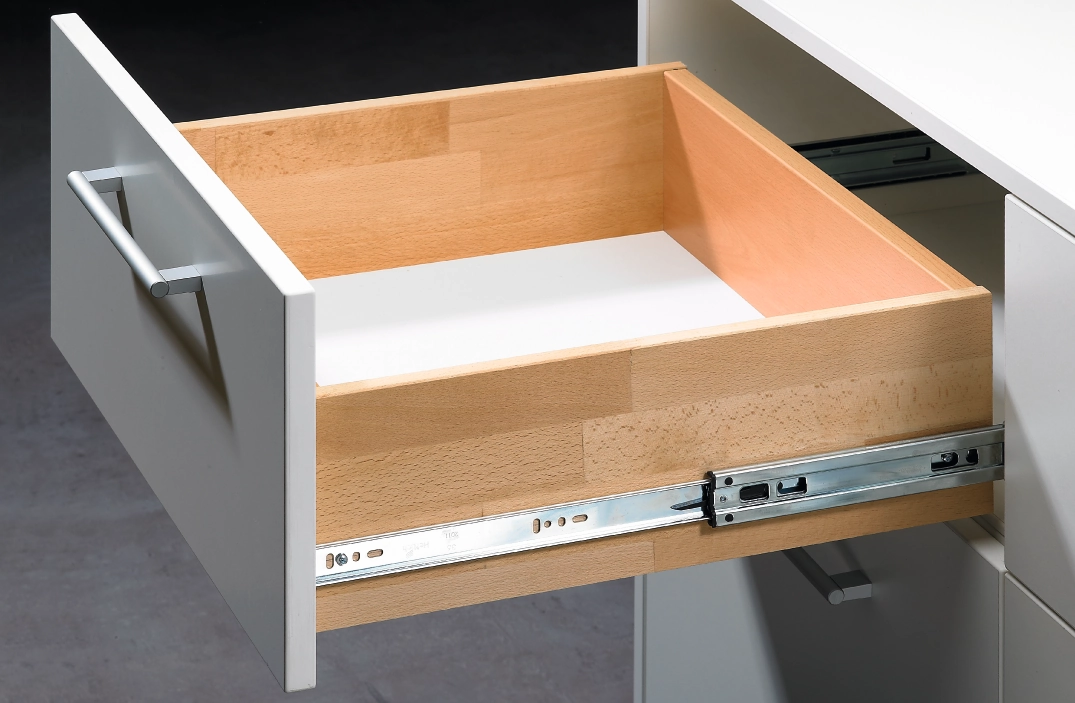 Ball Bearing KA
Ball Bearing KA
Experience Robustness with Ball Bearing KA Drawer Runner: Unbreakable Performance. Meet the virtually indestructible KA ball bearing runners from Hettich. Experience a seamless drawer operation, thanks to the high-quality ball bearings, which ensure lateral stability and smooth movement, even under substantial loads.
AvanTech YOU
AvanTech YOU
Meet AvanTech YOU, Hettich's deluxe drawer system that answers every design-lover's dream. Our slim and stylish drawers are the go-to solution for those who value style and substance. With all the screws and fixtures cleverly hidden, you get a flawless, uninterrupted look, all crafted in Germany using top-grade steel.
ArciTech
ArciTech
The ArciTech drawer system Hettich's pemium drawer system and is the perfect choice for those seeking a combination of style and performance. Made in Germany with the highest quality steel. With the ArciTech platform concept, manufacturers can enjoy complete customisation while keeping it simple. The drawer system is adaptable to any environment, making it a versatile option for a wide range of applications.
InnoTech Atira
InnoTech Atira
Meet the InnoTech Atira drawer system, which is the perfect day-to-day drawer for your living space. Sporting a modern, neat design, it is practical and cost-efficient, earning its place as a favourite among customers. Crafted in Germany with superior quality steel, it stands for durability and reliability. Enjoy the freedom of customisation with attachments like TopSide, enabling you to tailor your drawer to fit your unique style.
WingLine S
WingLine S
Looking for an economic solution for your next project? Look no further than WingLine S folding door system. This reliable technology provides unbeatable value for money, and it's the perfect solution for small fronts. Plus, with the modular principle, upgrading hinged door cabinets is a breeze.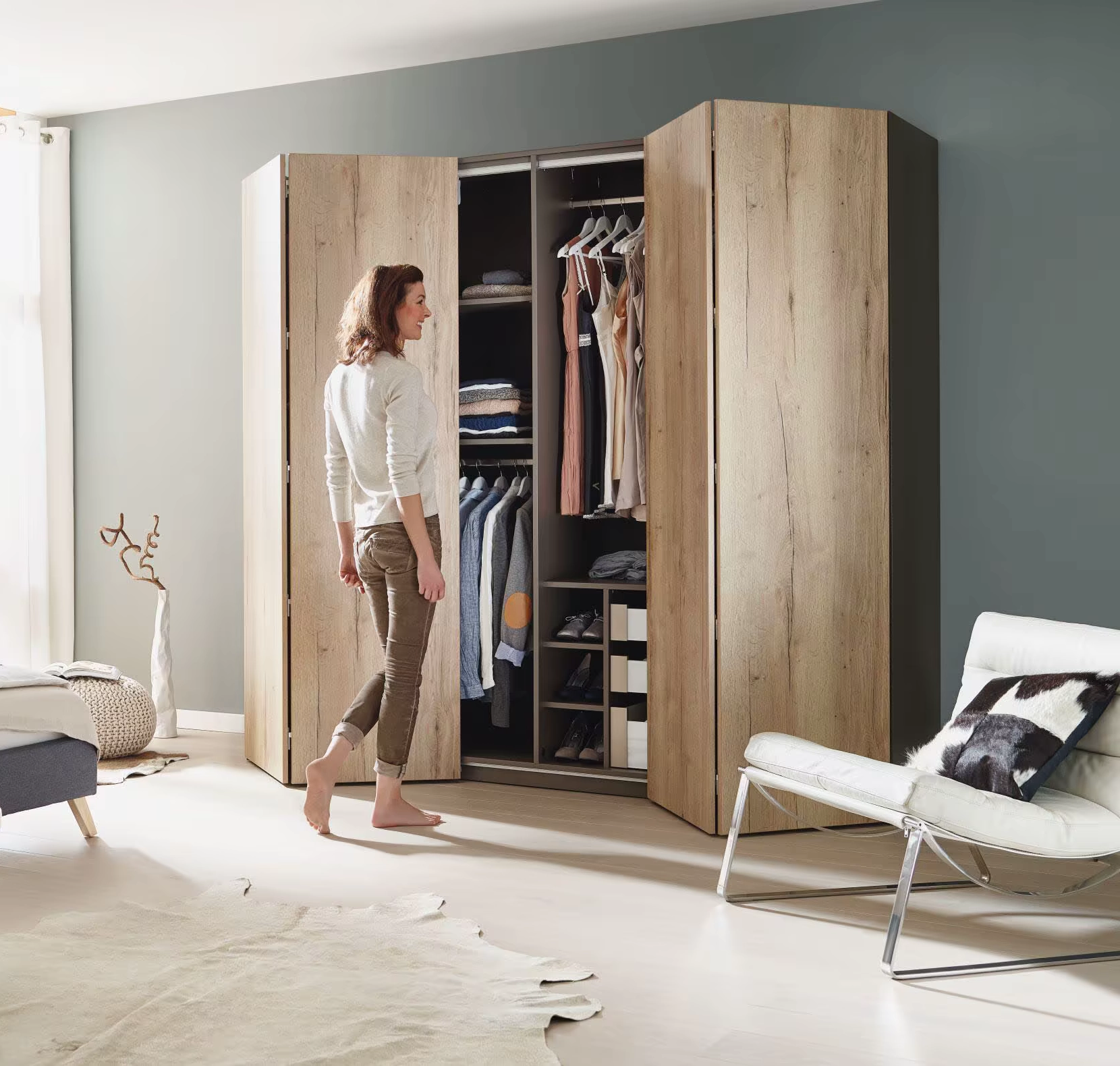 WingLine L
WingLine L
Revolutionise the way you experience folding sliding doors with WingLine L. The new opening mechanism, Push / Pull to move, allows for effortless access to everything inside the cabinet with just a simple movement of the hand. This impressive panorama effect provides access to up to 6m² of cabinet content, leaving everything in perfect view.
WingLine 230
WingLine 230
Looking for a folding door system that can handle mammoth tasks? Look no further than WingLine 230! With its ability to open up areas of over 6 m² in a single movement, WingLine 230 is perfect for large cabinets, such as those found in the office or utility room, and as an agile room divider.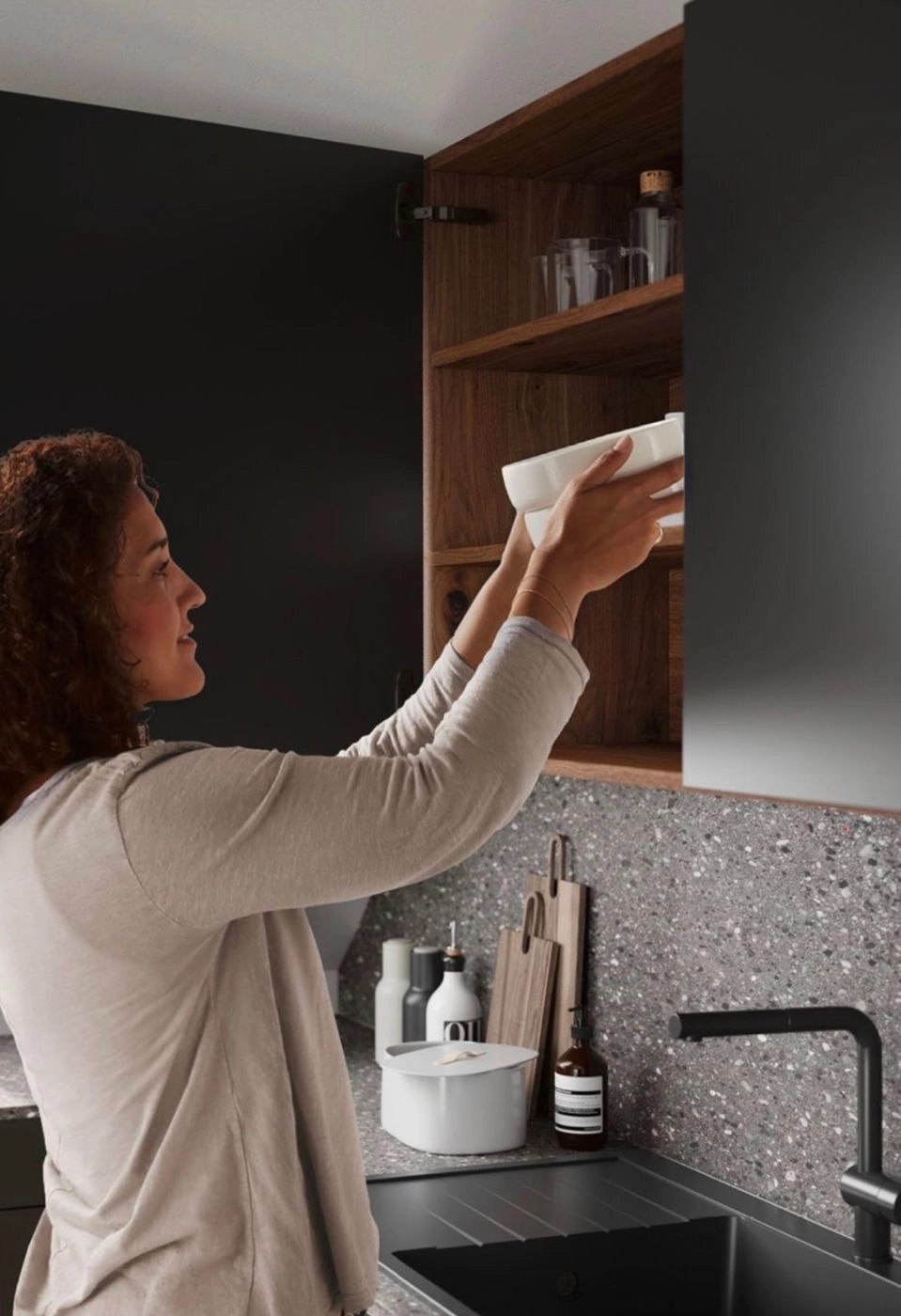 Sensys
Sensys
Experience Luxurious Silence with Sensys Hinges from Hettich Hettich's indulgent hinge, Sensys, is an epitome of a superior soft-closing mechanism and award-winning design, making it your ideal choice for enhancing the comfort and tranquility of your living space. Sensys boasts of its unique Silent System, ensuring remarkable performance and efficiency.
Veosys
Veosys
Veosys: The corrosion-proof all-rounder for indoor and outdoor applications For a robust and durable hinge that can withstand temperature fluctuations and moisture, look no further than the Veosys hinge from Hettich. Its stainless steel finish makes it a versatile choice for all sorts of applications, including outdoor environments, spa centers, gyms, and laboratories and hospitals, where it has been tested and proven to resist corrosion.
Intermat
Intermat
Intermat hinges from Hettich offer precisely that, with innovative technology and tangible convenience in everyday use. Hettich's decades of experience and ongoing product improvement ensure reliable, on-time delivery, and fast availability of Hettich products worldwide, making it a trustworthy partner for your design needs. The Intermat hinge is a versatile and handy solution for fast assembly, making it easy to fit and adjust without any effort.
Spotlights
Spotlights
Unleash the power of focused lighting with Hettich's Spotlight range by Halemeier Lighting! Designed with top-notch, energy-saving LED technology, these spotlights are perfect for illuminating specific corners or standout elements in your room – be it artwork, architecture, or simply your favorite reading nook.
ChannelLine Profiles
ChannelLine Profiles
Imagine the freedom to design your own lighting setup – that's exactly what you get with Hettich's Halemeier Lighting's Channelline Profiles range! Crafted from top-grade aluminium, these profiles are perfect for incorporating LED strips and creating your unique lighting ambience.
Linear Lights
Linear Lights
Elevate your spaces with the modern elegance of Hettich's Halemeier Linear Light range! Crafted for those who love sleek illumination, these linear lights, available in diverse lengths, serve as standout fixtures on their own or combined for customized lighting layouts. Immerse yourself in the blend of high-quality illumination and eco-friendly design with our LED technology.
Folk
Organic
Organic
This collection is an ode to natural beauty, boasting organic forms and finishes that echo the rugged allure of nature. The feel is raw, the vibe, authentically rustic. If you're eager to invite nature's enchantment into your living space, you've arrived at the perfect destination. Welcome to the Organic Handle style world - where we bring the outside in!
Deluxe
Deluxe
The Deluxe handle collection isn't just about aesthetics, it's about crafting spaces that are as captivatingly beautiful as they are functional. It's all about homes that tease the senses, lavished with a dollop of luxury. Picture shimmering metals, think majestic hues – they are the essence of this style world.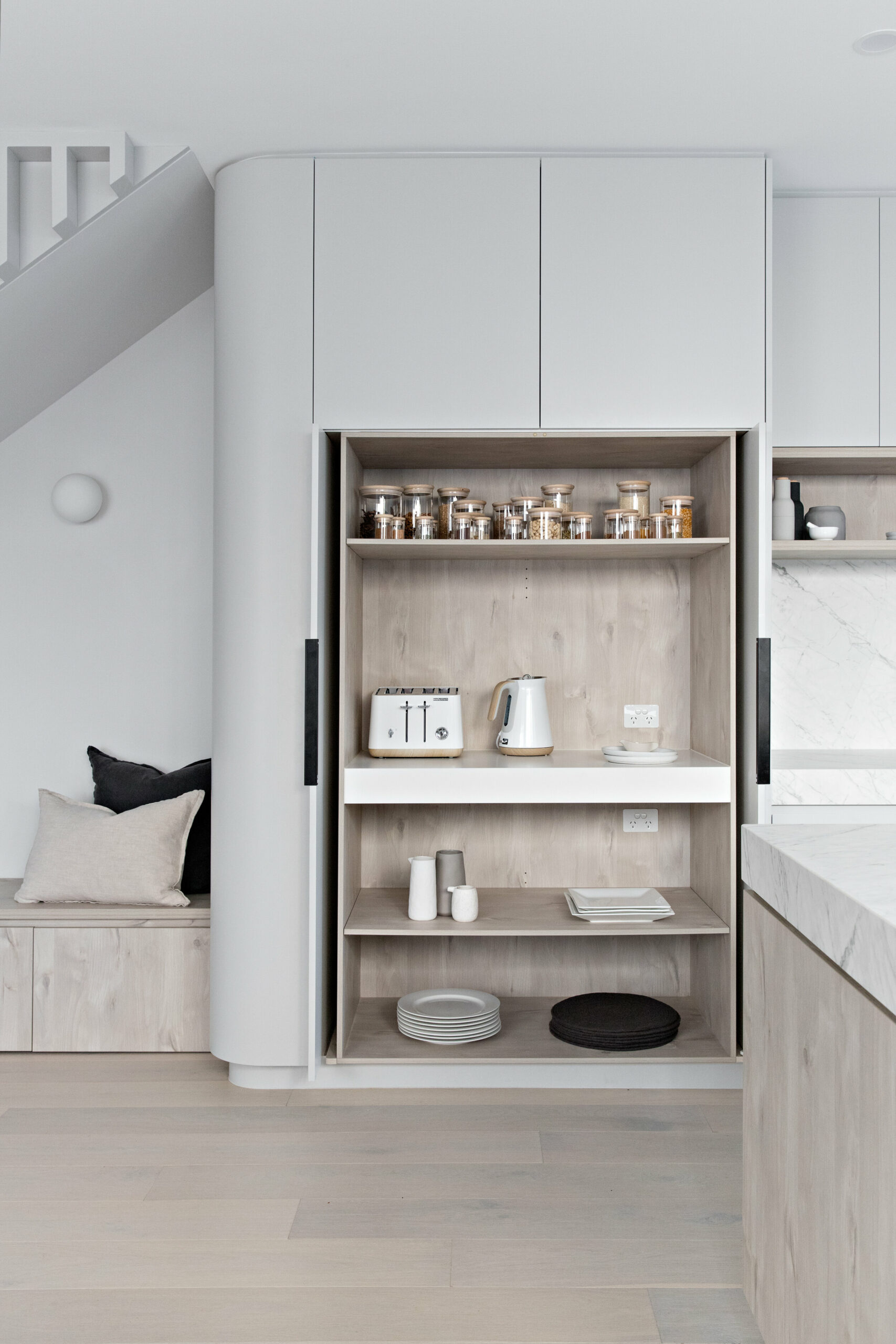 KA 5740 Pocketdoor
VerticoMono
VerticoMono
Reinvent your Space with Vertico Mono Experience the perfect sliding door system for bookshelves and shelf units with Vertico Mono. The vertically sliding door is precision-guided in an inset aluminum profile, with a discreet aluminum or wooden cover profile hiding the pre-mounted components. Ideal for any setting, let Vertico Mono transform your space.
SlideLine M
SlideLine M
SlideLine M is the perfect choice for wall units, shelf systems, kitchen wall units, bathroom furniture, and office cabinets. SlideLine M is suitable for all common furniture constructions with wooden, glass, or aluminum frame doors. Profiles are available for several shelf thicknesses, giving you the flexibility to create custom solutions that perfectly match your design vision.